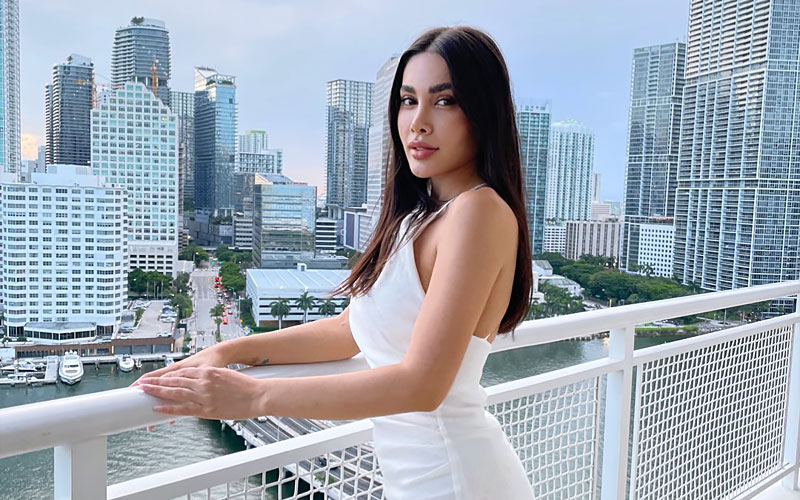 According to statistics, the world's largest sugar dating site, there are over 20 million members looking for mutually beneficial relationships on their terms, over 8 million of them are American sugar babies, and over 3 million of them are American students. So yes, the competition is fierce. Every sugar baby needs a great profile to stand out. In this guide, you'll find out how to write a sugar baby profiles, check some good sugar baby bios, and tips on how to write a successful sugar baby profile.
How to write a successful sugar baby profile?
You may ask: how do I make my sugar baby profile attractive? You need to pay lots of attention to:
Username
Sugar baby profile heading
Your sugar baby bio
Your sugar baby profile pictures
Basically, it's all about making your profile more attractive. We'll focus on each point below, so keep reading to learn how to create the best sugar baby profile.
Sugar baby username examples
A good sugar baby username should be creative, catchy, and don't directly relate to sex. People often ask what is p2p for sugar baby profile. P2P is pay 2 play, and it's closely related to PPM—pay per meet. Note that there's nothing wrong with this type of payment, but if you meet not only for sex—otherwise, it can be considered sex work. So, picking a sexy username may confuse men and make them think that intimacy is what you offer.
We recommend choosing catchy but not too "explicit" usernames instead. Here are some good sugar baby username examples:
SensualPlayer
OurOwnUtopia
Tattooed Girl
Sirena
YourSecret
GoodGirl
DallasSugar
As you can see, all these usernames are different, but all of them are catchy enough.
Sugar baby profile heading examples
Headings are no less important. Here are some great sugar baby headlines for your profile:
I'd like to have someone to go on adventures
Lady laughs & lots of love
Part-time GF
Single and looking for NSA fun
Lover of language, art, and travel
What your sugar baby profile should say? It's always up to you. But your headline should have positive connotations or tell more about you.
Sugar baby bio
Let's take a look at good and bad sugar baby bio examples.
Here's how a good profile looks like:
As you can see, there is some basic information like habits, body type, age of a potential match, as well as good self-description and the description of a sugar daddy she is looking for. She also notes that she's a first-timer, which is honest—you'd better mention such things. There's a wishlist, which is also helpful for benefactors.
And here is one of the bad sugar baby profile examples from college student.
There's no info on what a lady is looking for, no self-description, no wishlist, no photos besides a profile picture. Such a profile will hardly be a successful one.
Sugar baby profile pictures
A good sugar baby profile is a profile with pictures. Choose at least 3-5 different pictures in different outfits and locations. Remember that they should be realistic—if you gained a few pounds, don't post pics of yourself when you were much skinnier—that's a wrong strategy. After all, pleasant surprises are appreciated, but bad ones will lead to multiple failures. Don't upload selfies only, and avoid using tons of filters.
Final thoughts
Sugar baby profile description, headline, username, and photos—all these things are essential. Make sure that you provide enough information, create positive associations, and your profile will be successful.